---
I'm dusting the cobwebs off of this site, and planning to write more in the new year. My current goal is at least two substantial posts per month, which would far exceed the 4 (!) posts I made all of last year.
While cleaning up, I migrated away from the Wordpress blogging platform, which had become too bloated for my tastes. Thanks to advice from the fine folks at Ask Metafilter, I've switched to Anchor, which was easy to install and sports a clean interface. The post creation screen looks like this: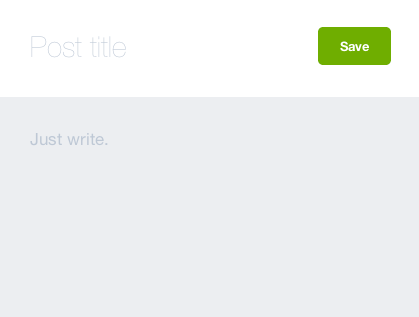 "Just write". That's the kind of focus and simplicity I'm looking to create more of this year.